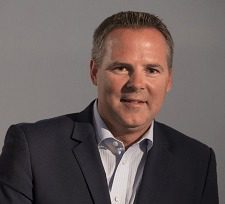 Canadian Tire Corp. (CTC), which operates more than 1,700 retail locations throughout Canada, has named Greg Hicks as its new President and CEO. Hicks was most recently President of Canadian Tire Retail (CTR), the company's largest business, representing more than $9 billion (Canadian) in revenue. Hicks will replace Stephen Wetmore, who will retire after nine years as CEO but will act as an advisor throughout 2020 to help ensure a smooth transition.
"The appointment of Greg Hicks follows a rigorous global
search process that considered a number of high quality internal and external
candidates," said Maureen Sabia, Chairman of CTC in a statement. "Greg has been
instrumental in the development and implementation of our very successful
digital and e-Commerce strategy and played a lead role in our company's focus
on customer data and analytics. His strong relationship with Canadian Tire's
Associate Dealers, and his leadership of our Operational Efficiency program,
will be of key importance in his role as CEO."
Hicks has more than 20 years' retail experience in senior
leadership positions. As President of CTR, he oversaw all aspects of the retail
business, including a multi-billion-dollar owned brands portfolio. Prior to
that, he was Canadian Tire's SVP, Consumer Products and Retail Experience,
where he led the general merchandise and automotive businesses and was
responsible for managing store experience, store operations, product sourcing
and quality. Additionally, Hicks has held roles in private equity in small to
mid-size Canadian retail businesses.