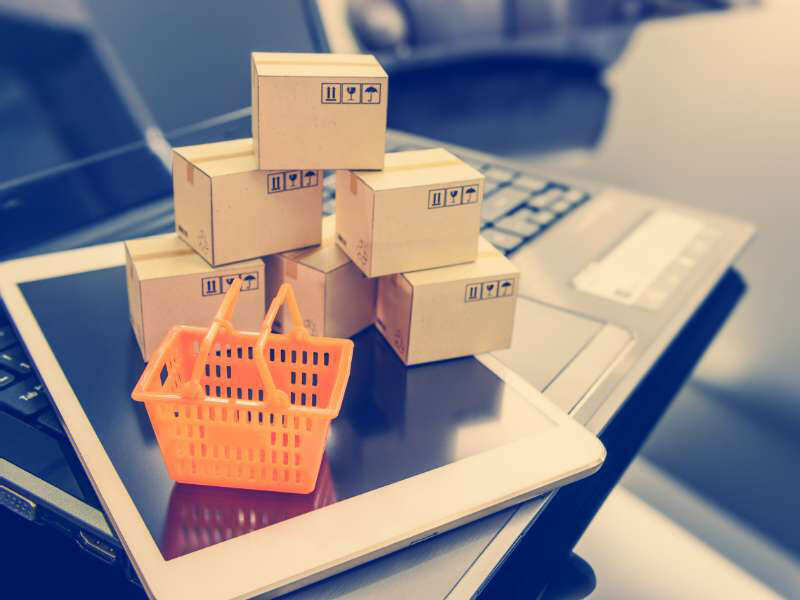 NEW DELHI: Nearly 7 crore traders represented by the Confederation of All India Traders (
CAIT
) Monday accused
eCommerce
or online grocery and vegetable delivery companies of stopping their operations amid national crisis following lockdown due to Coronavirus outbreak.
"It is highly unfortunate and extremely reprehensible that in this hour of global and national crisis due to Covid19, the e-Commerce giants have stopped their operations and failed to stand up to the nation's needs," the Delhi-based group in a statement said.
Meanwhile, e-Commerce companies are dragging their deliveries of essential commodities up to two weeks on the back of manpower shortage due to mass migration and unavailability of curfew passes to their on-ground workforce.
"The e-Commerce companies are making lame excuses in this hour of crisis which was never expected from them since thousands of people indoors depend on their deliveries," Cait secretary-general Praveen Khandelwal told ETRetail.
The delinquent behaviour by e-Commerce portals, according to the group, is also condemnable because, in such a scenario where all stakeholders should actually assume responsibility and come forward to help the country, they have chosen to step back and sit on the fence because doing business during crisis hours does not seem profitable to them.
Khandelwal further said that offline retailers despite pressures from within their families are braving to open shutters even at this time when their operations are not profitable leading to a business decline of up to 75%.
Both essential and non-essential commodities traders and retailers across the value chain, according to the group are losing at least Rs 15,000 crore a day amid lockdown as per market assessment.
"Nearly 25% of total traders of essential commodities are able to operate on the ground due to various lockdown restrictions and movement hassles and are operating under losses but even then nothing has deterred them to rise to the occasion with utmost sincerity," Cait president BC Bhartia said.
In a letter to home minister Amit Shah, dated April 5, the traders body reassured uninterrupted supply chain across the country, and said that it was closely coordinating with regional and local groups.
Separately, Cait has sought intervention from Finance Minister Nirmala Sitharaman to allow stimulus in the wake of Coronavirus catastrophe.