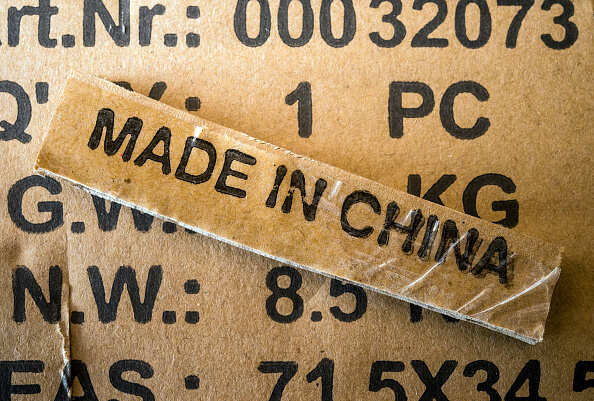 NEW DELHI: With an eye on Chinese products, the government is looking to mandate separate
colour codes
for all domestic and foreign-made goods, on the lines of green and red dots for vegetarian and non-vegetarian food items, while separately summoning e-commerce players to insist on immediate disclosure of the source of products sold on these platforms, along with the local value-addition details. The colour code could be orange or saffron for made-in-India goods.
As a first step, Government e-Marketplace (GeM), the public procurement platform, has made the disclosure mandatory. "GeM has taken a significant step towards 'Aatmanirbhar Bharat' and has made it mandatory for sellers to enter the country of origin while registering all new products on GeM. Further, sellers who had already uploaded their products before the introduction of this new feature on GeM are being reminded regularly to update the country of origin, with a warning that their products shall be removed from GeM if they fail to update the same," it said in a statement.
76525678
In the coming weeks, e-tailers such as Amazon, Flipkart and Paytm Mall will have to follow the same disclosure norms, which were to be earlier implemented as part of the proposed e-commerce policy. An official said that in their bid to sell cheaper products, these sites were hawking China-made goods, prompting the department for promotion of industry and internal trade to step in.
Executives at some of the online marketplaces, however, said it will not be possible for them to implement the plan immediately as the list of products runs into crores. Besides, there is no requirement to disclose the extent of value addition. "You may have a TV set or a phone where components are imported from other countries, but since it is assembled here, there is a made-in-India sticker. How do we get the value addition?" an executive said.
Separately, the idea of a colour code is being discussed in the government as many consumers may not be able to read the source of the product. The move will require changes to the guidelines, a government source said.