Retail News Subscribe – One mail per day with summary
Safe content check
Content found safe from malware :
Affiliate Declaration
www.askwebman.com (askwebman.com) is a participant in the Amazon Associates Program, an affiliate advertising program designed to provide a means for sites to earn advertising fees by advertising and linking to amazon.in.
In addition to askwebman's participation in Amazon's program, askwebman.com also participates in a number of other affiliate programs. That means when someone clicks on an affiliate link and purchases a product,askwebman.com receives a small commission.
This commission does not cost you anything, nor does it affect our judgement when it comes to selecting which products we showcase in our content.
New Products update – One mail per day
Retail News update – One mail per day
>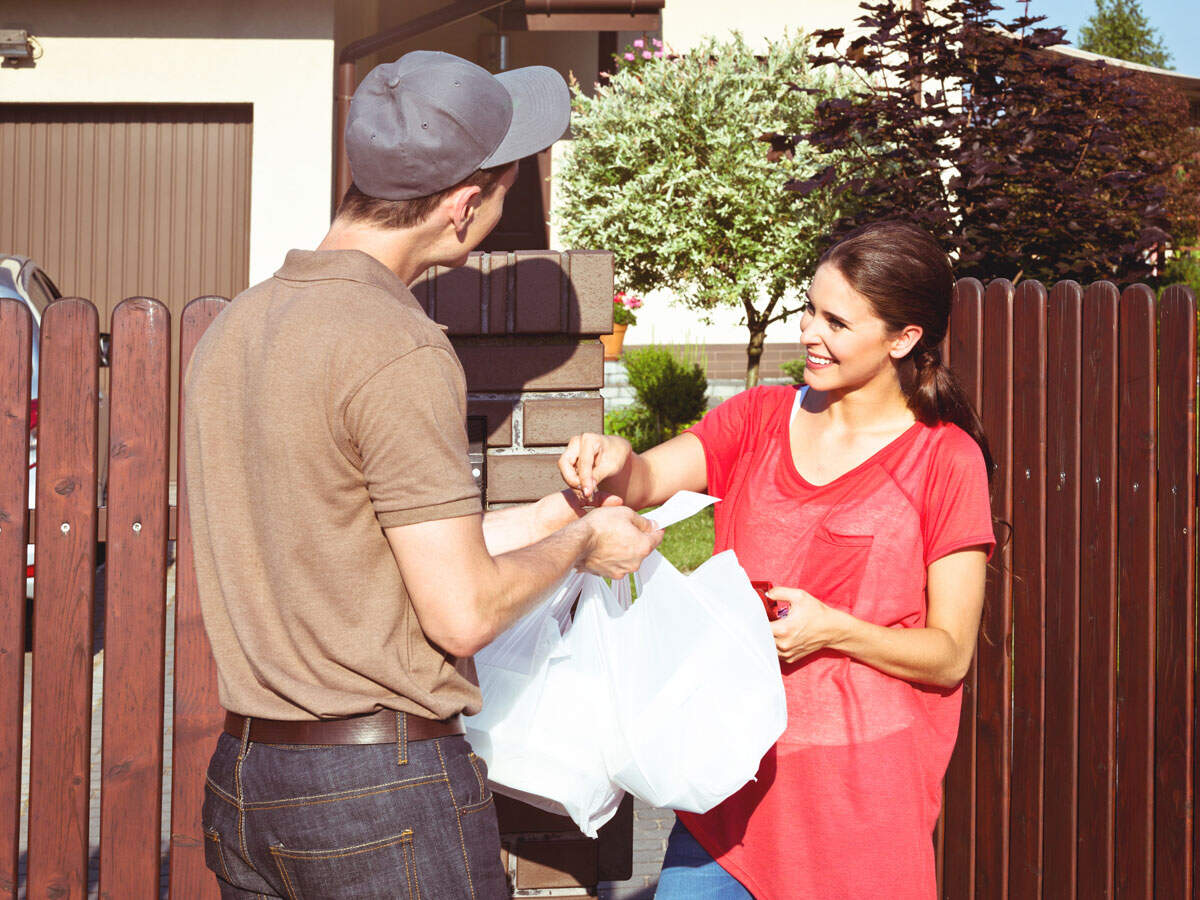 Kolkata/Mumbai: The contribution of e-commerce and home delivery of orders has surged to a record 15-20% for India's top food and grocery retail chains during the April-June quarter as compared to 3-5% earlier, indicating a distinct shift in shopping habits due to the Covid-19 pandemic in India.
Leading brick-and-mortar chains such as Reliance Retail, Spencer's Retail, More, Nature's Basket, Tata-owned Star, Big Bazaar and Easy Day strengthened their e-commerce, home delivery or launched store-on-wheels visiting apartment complexes last quarter after consumers visiting stores reduced drastically due to lockdown and restrictions on movement.
Senior industry executives said while footfalls in stores have improved since last week, but still is 30-40% below pre-Covid days and worst affected are the large hypermarkets which are mostly located in malls where consumer traffic is 25-30% of pre-Covid.
"This shift in consumer buying behaviour towards e-commerce and home delivery is here to stay for the next few quarters till the pandemic is controlled," said Devendra Chawla, managing director at Spencer's Retail and Nature's Basket chains.
"The average billing size too is higher for such orders by 20-30% as compared to pre-Covid," he said.
Retailer fear store footfall may come down once again as Covid infections have surged in most cities leading to localised lockdowns and restrictions in movement.
Even in organised wholesale, digital orders have gone up. German wholesaler Metro Cash & Carry managing director Arvind Mediratta said just after Covid it has launched an app where its customers can order directly and has seen sales surge nearly ten times although on a small base.
Tata-owned Star has grown e-commerce business two times last quarter as compared to Jan-Mar. For Spencer's Retail, out-of-store sales has accounted for almost 25% of total sales last quarter as compared to single digit in the preceding period with the retailer rolling out new initiatives such as tying up with Flipkart or partnership with Uber for deliveries.
Reliance Retail rolled out its e-commerce venture Jio Mart in May across 200 cities which it is currently receiving 60,000-70,000 orders per day. On the day of launch, Jio Mart had orders for two lakh packets of Maggi noodles.
Several chains including More, Spencer's Retail, Reliance Retail and Big Bazaar had partnered with resident welfare organisations to send store trucks to complexes from where consumers can buy and started order over phone and WhatsApp.
As per a study by RedSeer, online sales of grocery in India are almost 90% higher in mid-June as compared to January this year.
Emails sent to Reliance Retail, More and Star remained unanswered.