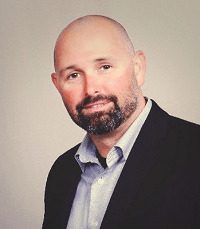 To attract a new generation of shoppers, retailers are looking to redefine go-to-market strategies and reimagine the customer experience inside their physical store locations. To accomplish this, operational models need to be adapted quickly. Thriving and surviving amid the new norm of digital disruption is contingent on smart technologies in four key areas: building closer and stronger customer engagement; extending the range of payment options; optimizing supply chain and logistics; and augmenting business processes through technologies like IoT, which enables hyper-localized merchandising.
Predicting what's to come isn't easy, but having a robust network infrastructure in place would allow retailers to deploy new services rapidly when they're ready to add them — regardless of where stores are located, or how long they've been established.
While necessary, these changes do make increased demands on
the enterprise network, particularly at the edge where selling opportunities
are constantly evolving. Increasingly, consumers want to browse and buy with
the ease of click, or find products faster using in-store location
technologies. Having the ability to view endless product options by virtual
aisle from a device requires the ability to overlay digital on the physical
experience in order to connect and serve shoppers more effectively. That means
networks must bridge the divide between the store, the data center and HQ, and
can support a range of new in-store devices and infrastructures — including
corporate and customer WiFi connectivity.
Using AI-powered shopping assistants, virtual catwalks and
brochures, and 3D product displays can create an entirely new and highly immersive
in-store experience. However, realizing the store of the future means that the
physical store needs to be a whole lot more connected, mobile and smarter.
The continuing 'uberization' of commerce means that the next
retail innovations are likely to go beyond simply enabling same-day delivery or
rapid pickup at a location that's convenient to shoppers. For example,
sustainable 'rental fashion' is one phenomenon taking over the industry as
Millennial and Gen Z consumers, who value access over ownership, buy into the
concept of hiring clothing at a fraction of the retail price.
Similarly, the pop-up retail store concept is evolving fast,
as brands and retailers look to strengthen emotional connections with consumers
and drive longer-lasting relationships. Retailers are pushing the envelope to
create memorable experiences that gather social media 'Likes' and excite and
enchant consumers. It's an approach that's spawning a whole new go-to-market
channel for retailers and brands alike, as they tap into consumer desires for
tactile and sensory experiences that can't be duplicated online.
Open for just a few days or hours, these tech-infused spaces
feature shoppable screens, virtual checkouts and gamification alongside
carefully crafted concepts designed to showcase merchandise that's specially
curated for the event. Similarly, brands and retailers also are getting savvy
about how they leverage in-store concession spaces; for example, launching new
items on selected days to test market response or entice consumers to return
time and again.
This makes clear how radical the impact of digital transformation
has been in nearly every industry. Modern customers now acquire products and
consume services across multiple channels, and nowhere is this more apparent
than in retail, where shopping has become an increasingly digitized omnichannel
journey.
Delivering dazzling and vibrant in-store experiences is a
strategic priority for retailers that want to meet and exceed the expectations
of today's on-demand consumers. As a result, the physical store is evolving
fast; consumers want more payment choices and no longer expect to stand in line
to make their purchases. Plus, they want to review products using a quick
barcode scan, or to take advantage of AR technologies to virtually test
products before buying.
For retailers, digital transformation has not only made it possible to serve customers in multiple channels, it's also made it possible to use real-time data capabilities that optimize product distribution and pricing strategies, increase inventory velocity, improve product positioning and turn stores into fulfilment centers. Most of all, they're tapping deep into the digital value chain itself — utilizing data captured on products, customers and locations, and turning these insights into action to dramatically transform the shopping experience.
---
Michael Cabra is Senior Product Manager, Global and Emerging Markets, Cybera. He brings over two decades of business strategy, product management and technology development in both publicly-traded, large enterprises and emerging startups. Cabra has helped to develop and bring to market cutting-edge technologies that have redefined industries, such as communications, networking and video/TV. He has held leadership roles at some of the world's most well-known and highly respected organizations, including Sprint, Cingular Wireless and CSpire.